Persistence to Painting
We have Specialists of Process Management!
Our engineers with a broad range of experience on process management or painting prepare processes imagining workflow, which leads to smooth assembly line. They are directed to work not only one process but also multiple processes.
Please leave painting up to us!
You can trust us to work on everything concerning painting regardless of product size. Please feel free to contact us for any concerns or questions.
Our representative in charge will take care of you.
Continuation of temperature control!
Adjustment of viscosity is done, monitoring air temperature with paint viscometer before painting. Temperature control is the most important factor in painting.
Depending on the temperature (air temperature or baking temperature), the color of the product will change.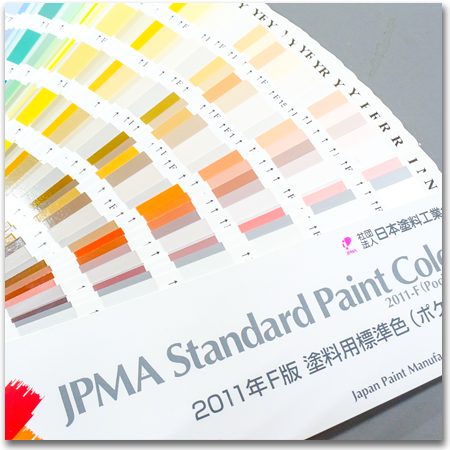 Color control to meet customer's requirements!
We control color difference between our sample version and finished product.
We also meet strict criteria requested by semiconductor manufacturing machine firms.
Adhesion Test
Adhesion test is conducted each time in order to eliminate defective products.
This test confirms presence or absence of unacceptable painted surface, after adhesive cellophane tape (12 mm width) is attached on the painted surface and tear the tape off immediately.
Product