Persistence to Sheet-Metal
Waste reduction with 3D model
CAD data is prepared based on 3D data. We work toward automation of NC processing and vendor processing, eliminate human error and reduce waste. Furthermore, we utilize AMADA's most-advanced software, one-push 3D.
This software enables to work out electronic CAD data like DXF very quickly.
The angle of bend affects finishing of products.
We process materials to strict bend size utilizing NAKAYA's network vendors.
Uniformity of Welding Technology Level
Product quality is unified by managing welding technician's performance.
Our goal is to pursue "zero" defect.
Total inspection is done with diagnostic drawing. Drawing is controlled by data exchange.
No refusal for any requests, no matter what happens.
We accept any requests other than the products which are unable to manufacture with equipment we currently have. Our contact person will respond to your requirements promptly and politely. First, please contact us.
Work Scene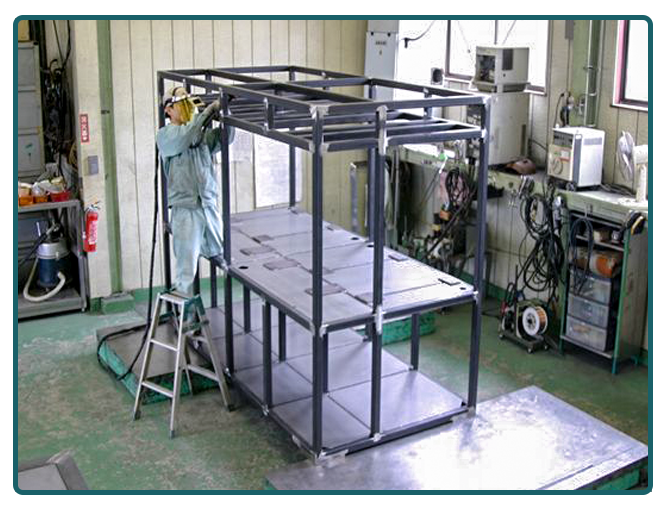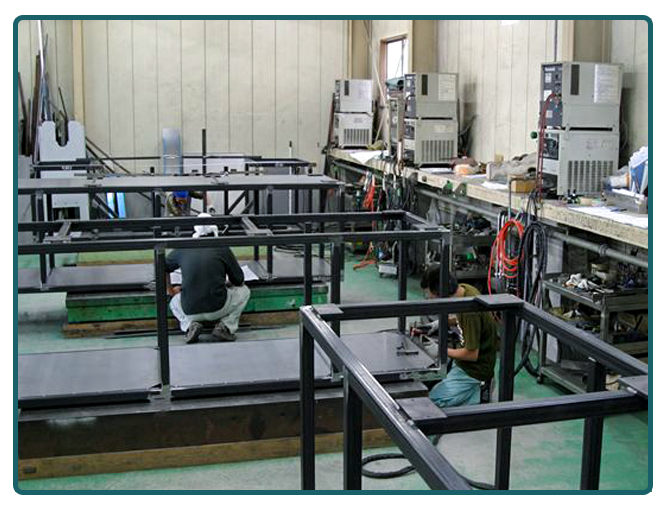 They are processing stainless, iron or aluminum mainly. They manufacture a wide variety of products from small items like bracket, panel or drain pan to chassis like machine room, flame or filter box.